Prosthetics and Orthotics
Clinic Hours
Tuesday
9:00 am - 2:00 pm
Wednesday
1:00 pm - 5:00 pm
Thursday
9:00 am - 2:00 pm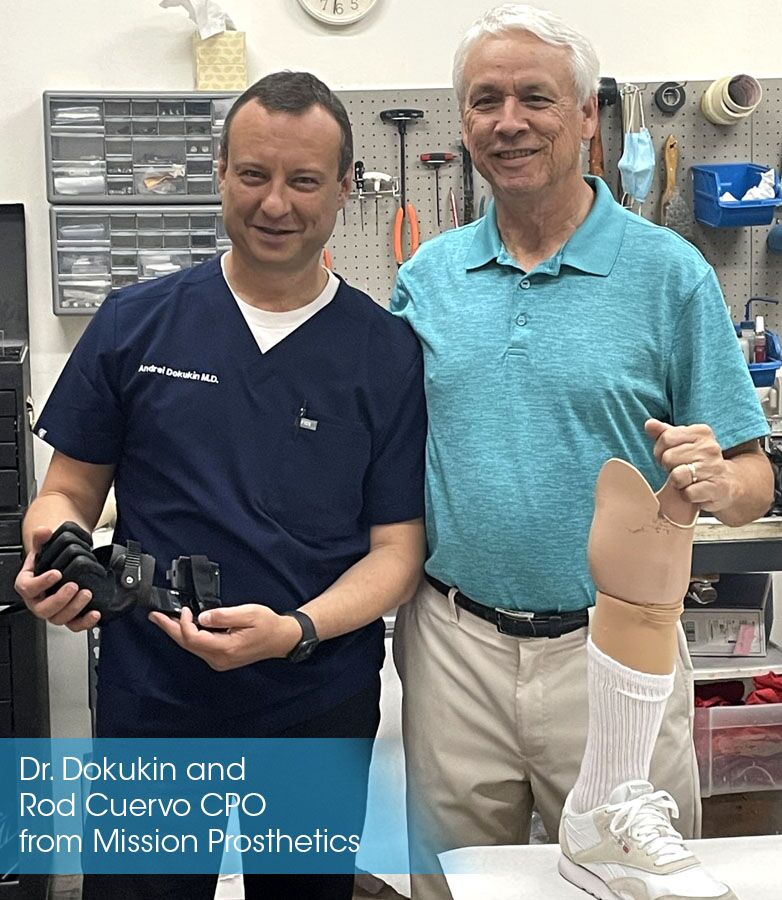 Proprius Health works together with Mission prosthetics: https://missionprosthetics.net
Prosthetic and Orthotic care in California has largely been reduced to a "one size fits all" approach by brace makers and insurance carriers.
Any patient who has ever used an artificial limb knows that this is completely detrimental to patient care.
The decisions about specific devices that are at times incredibly complicated is currently left to individuals who have no training in this type of medicine.
Dr. Dokukin is Board Certified in Physical Medicine and Rehabilitation. This is the only specialty of medicine that receives oficial training in prescribing prosthetics.
With over 10 years of experience working in the only Prosthetics and Orthotics clinic at Mission Prosthetics in Orange, CA that utilizes a collaborative approach between a prosthetist and a physician in the same room with the patient, Dr. Dokukin is uniquely positioned to evaluate and prescribe a prosthetic device that will be custom made extension of the patient's body.
We serve both Patients and Prosthetists to assist them in getting authorizations from their insurances to receive appropriate prosthetic care and devices.